Gearbox Software: Turning Frustration into Unexpected Happiness
One of the many panels I attended at PAX East 2013 was the panel hosted by Gearbox Software. It was a massive panel held in the Main Theatre that I originally didn't plan on attending. I like Gearbox just fine but at that point I hadn't read the description and had conjured up the idea of Gearbox dudes just talking about how great Borderlands 2 is. Eventually, when I actually read the description for the panel, I figured it was worth going to. The panel had exclusive info, some awesome inside scoops, and best of all…free stuff!
Gearbox Software handed out different color cards with the Borderlands logo on it to each panel attendant. At a certain point in the panel a color was chosen and everyone with that color got a special gift. The gift was the limited edition loot chest from Borderlands which had been previously been sold out. I was lucky enough to have the right color card and once the panel was done I made my way to the other side of the theatre to claim my chest. Sadly, after waiting in line for a few minutes, the Gearbox team had run out of chests. I was a little frustrated and confused, this was a lesson I'd learned in my freshman year as a public relations major. When you do a giveaway of any kind either everyone gets one or you make sure the "raffle" you're doing has the exact number of winners that there are gifts.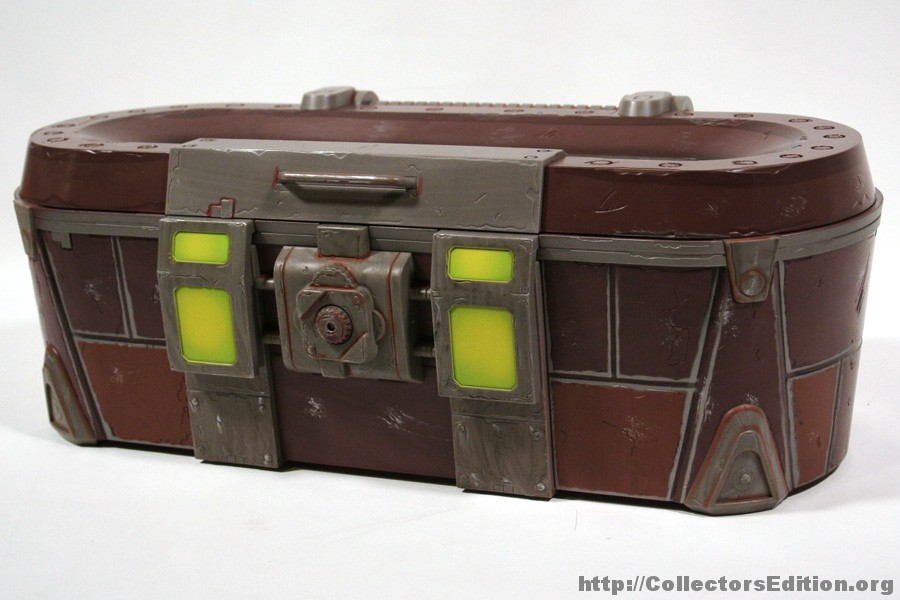 Clearly this got a little screwed up and many of the cardholders didn't receive a Borderlands loot chest. The team made a quick save by telling everyone who hadn't received a chest to head to the 2K Games booth and find "Kelly". Apparently, she was going to take down our emails and find a way to rectify this swag injustice. After handing in my email I figured it was no big deal and off I went. About three days later I got an email from Kelly Miller, Senior Product Manager at 2K Games, thanking me for attending the panel and asking for my mailing info. I gladly gave her my info and within a week I had a Borderlands loot chest arrive at my door step. I was even lucky enough to get a Marcus bobble-head in the loot chest as well.
The reason I went into this diatribe was to highlight a mistake that was rectified by good public relations. Often times we hear about PR fiascos in the gaming world or advertising mishaps that offend mass groups of people. It's so rare that we hear about a good PR team or a well-done PR move that makes a person feel differently than they did in the beginning of the interaction. I wanted to take this time to thank Gearbox Software and Kelly Miller for not just shrugging their shoulders or giving out $10 gift cards. Instead, they went the extra mile and hand mailed a bunch of plastic loot chests to a bunch of lucky people. Thanks!
Jon Fisco