Mixing Luchadores with Metroid-Vania: An Interview with Drinkbox Studios
We at DarkStation had the privilege of interviewing Chris McQuinn, Designer on the hit PS3/Vita game Guacamelee!. By mixing together well known gameplay and fresh new ideas the folks at Drinkbox Studios created a real treat. Fans of indie games and AAA titles alike raved about Guacamelee! and its fresh new take on the Metroid-Vania style of gameplay. We asked Chris what it was like working on Guacamelee!, what it's like being an indie developer and what his outlook is on the future of indie games on major consoles. Read on to find out his thoughts!
Guacamelee!is Drinkbox's third release, tell me a little about it and what players can expect from the game.
They can expect a punch in the face, with a fist made of awesome. Unless they don't want that, in which case one finds an intense luchador 2D brawler platformer embedded in a luscious Mexicana metroid-vania world. Fewf, that's a mouthful.
A luchador main character is definitely a new one for me, where'd the idea for Guacamelee! come from?
The theme of the game originated from our animator Augusto - who grew up in Mexico, and was feeling a little home sick at the time. At first the studio wasn't so sure - luchadors? But once we started to explore the idea a bit more, it really grew on us. A week later we were all wearing luchador masks in the office.
Guacamelee! has a good new-Metroid-Vania feel to it, like a Shadow Complex of sorts, was this the game style you were originally looking to explore? And what made this play style appealing?
The original vision for the style of game we wanted is fairly identical to what you see in Guacamelee! Internally, at the studio, the objective was to create a "world where the player is blocked early on by elements that could only be passed with new abilities found elsewhere". This style of game provides players with a sense of wonder and subsequent discovery which is a wonderful feeling to provide people.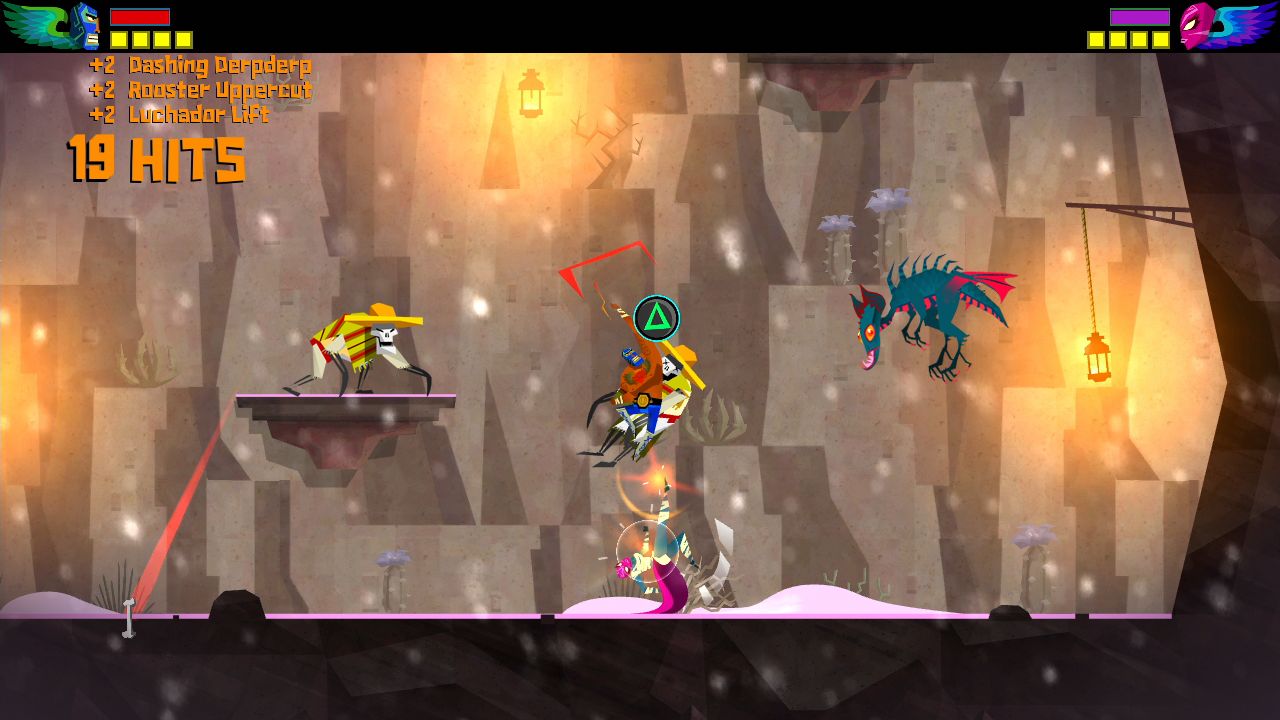 Besides being chock full of luchadores, the game also has a lot of memes in the background. Where'd the idea to put that stuff in come from?
A bunch of people around the studio will contribute a meme idea over the production of Guacamelee! where they slowly get inserted over time.
Now that Guacamelee! has been out for a while what's the reaction been like and what has everyone been up to at Drinkbox?
The reaction has been really positive, and consequently a bit overwhelming. The release could not have gone better. As of now we've been working on some new games idea , fixing bugs, and working on DLC.
As of now Drinkbox's three games have been exclusive to Sony consoles, is this something you see staying the same for the future?
Not necessarily. Our DrinkBox editor is able to create builds for a range of platforms, so we're open to the idea of putting out our games all over the place. PS3? Sure. Xbox? Yes! Your toaster? Why not?
What are your thoughts on the PS4 and Microsoft's new console announcement?
I'm excited about both - and am impressed with some of the ideas the PS4 will attempt to capitalize on. It is also really interesting to see how Microsoft is going to position itself on the spectrum of gaming box versus home entertainment box.
Sony has been in the press lately talking about their push for indie games and supporting them, as an indie developer how do you react to that?
I react with smiles. :) Indie games provide something unique and special that AAA games can't, and vice versa with AAA games. The gaming market is becoming a better landscape for the average gamer with the inclusion of indie games.
Do you see Sony helping to change the indie landscape by bringing more games to more mainstream avenues?
Definitely. One just needs to look at all the great indie games coming to PSN to realize that has to have an impact on the classic old relationship of smaller studios and big console makers. I'm not sure what the final result will be - but I do know that indie games are becoming much more accessible to the wider gaming audience.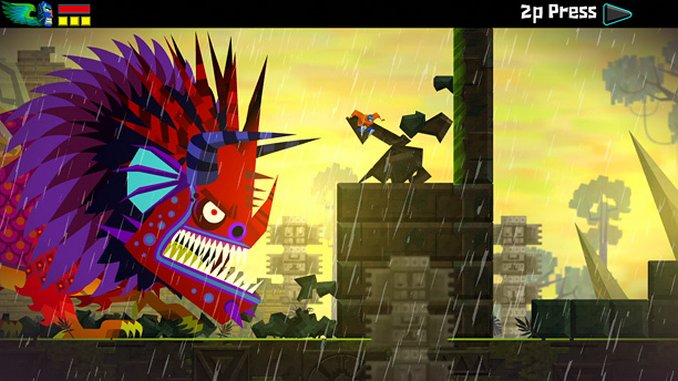 The term "indie" gets thrown around quite a bit, what does it mean to Drinkbox?
For me it means that we have absolute creative control over what games we make, and how we make them. It means that every member of our team has a huge amount of influence and impact on the final product, no matter who you are or what "department" you belong to. (our departments usually consist of 1 person).
So, what's next for Drinkbox? Can we expect more lucha-madness or will it be something new?
Good question! To be honest we're not too sure what the future holds, but are currently exploring a few avenues to how we could be involved with the new generation of consoles. The studio enjoys making new worlds, so I imagine we'll continue along that path in addition to improving on some of our past titles.
We'd like to thank Chris for taking the time to do this interview and imparting some luchador mask-wearing wisdom on us all. If you found the interview interesting, or find Guacamelee! awesome you can follow Drinkbox Studios on Twitter @DrinkBoxStudios and follow Chris directly @Kulz.
Jon Fisco